Connect your tools, connect your teams
Get more value from your tools with Lead Docket integrations.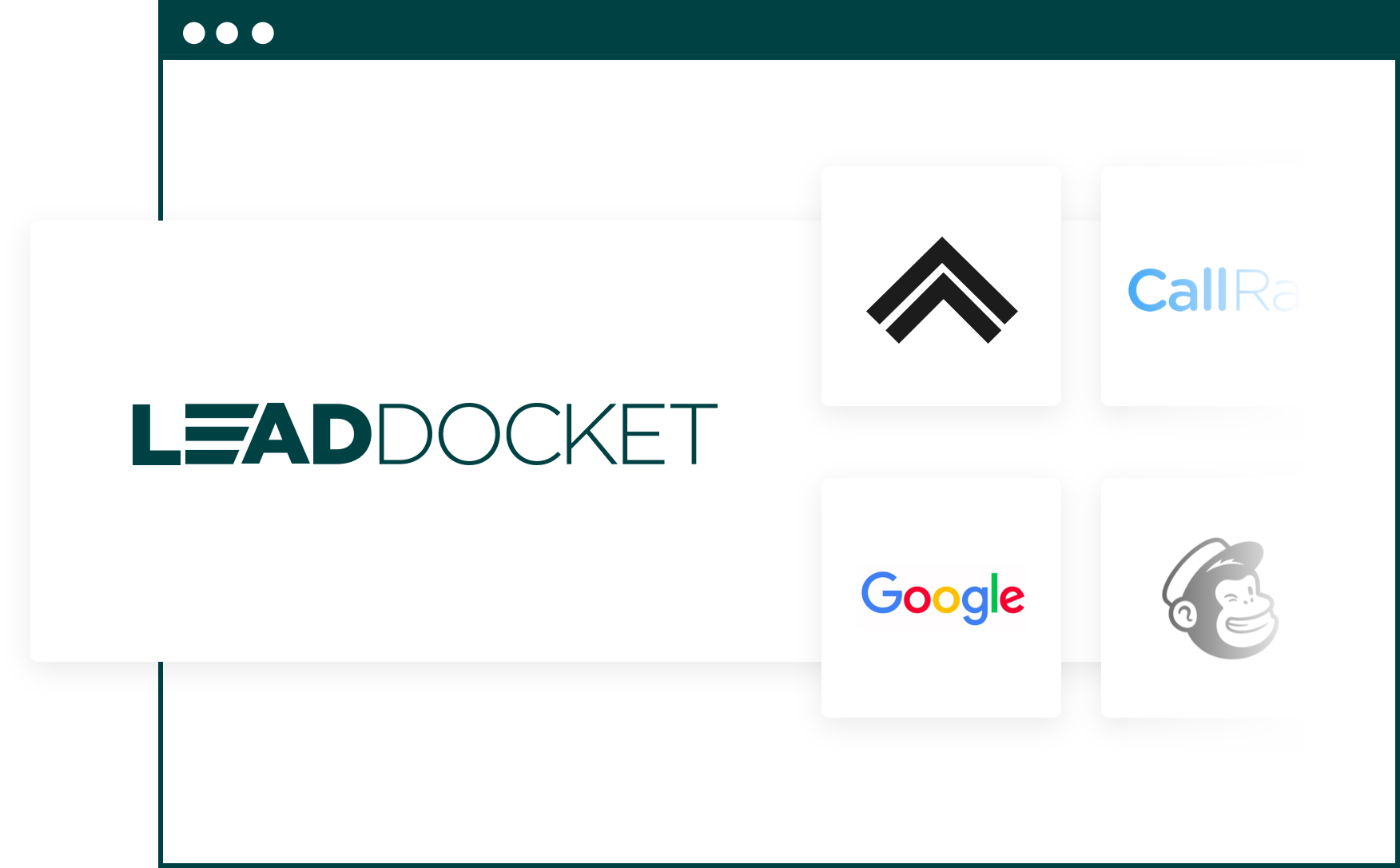 Lead Docket is even more powerful with
Filevine

Save time, reduce errors
As soon as a new case is signed, case files and other information are automatically pulled into Filevine as a new project.

Your data, your way
Any custom field created in Lead Docket can easily be mapped to Filevine.
Get the full picture
Lead Docket automatically tracks project phases in Filevine, and uses settlement amounts and legal fees to calculate ROI.
All the integrations you need
Don't see an integration your firm uses on this list? We may be able to create an integration for you. Contact us with any questions.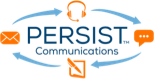 1-888-GOANSWER
365 Media
Cases on Demand
Hg.org
LeadQ
Ngage Chat
Securus
365 Media
Chatra
Hubspot
Leads 1000
Ninja Form
SENTINEL
4 Legal Leads
Click Funnels
IMS
Leads on Leads on Leads
Ninja Forms
Service Direct
A Better Answer
Client Chat Live
InfusionSoft
Leads R Us
NOLO
Simply Convert
A Superior Call Center
Client Stream
Injured.com
LeadsPedia
Novca Networks
Site Staff Chat
Abby Connect
Clixsy
Intake Conversion Experts
LeadSync
OBU
SLIC Marketing
Abogados Now
Compass Growth Partners
Intaker
Legal Brand Marketing
ObuInteractive
SMB Team
Accident.com
Connex
Intaker Chat
Legal Conversion Center
OnPoint
ACTi
Consult Webs
Intercom
Legal Ease
Outgrow
Social Firestarter
Adwords
Contact Smarter
IQ Advertising
Legal Fish
PaperStreet
Social Intents Chat
Aftershock
Convertit
Jam Digital
Legal InSites
ParaCore
Specialty Answering Service
Agency Bell
Crisp
James Publishing
Legal Intake Professionals
Paraquat
Square Space
Alert Communications
Crisp Video
Legal Marketing Leads
Patlive
Suite 1000
American TeleCenter
Dexcomm
Jenerate Flow
Legal Match
PinPoint
Superlawyers.com
amoCRM
Dialmycalls.com
JotForm
Legal TV Leads
Pod Capital
Sydekar
Answer Connect
Digital Law Marketing
Juris Digital
Legal Zoom
Podium
Tawk.to
Answer First
Digital Rain
Justia
LegalMatch
Prime Marketing
Tectanic
Answer Force
DigitizeIQ
Kenect
Lexhelper
Pro Nation Marketing Leads
Tenacious Marketing
Answer KC
Ding-a-Ling Answering Service
Key Lead Partner
LexReception
Professional Services Answering Service
The Legal Helpers
Answer St. Louis
Disruptive Advertising
KlientBoost
Limelight Marketing
Prospex
Thomson Reuters
Answering Innovations
eGeneration
LaGrande Marketing
Litify
Protel
ThumbTack
Answering Legal
Élan Legal Media
Laravel
LiveAdmins
Pumpkin Labs
Tidio
AnswerMTI
eLocal
Law Guru
LocaliQ
Quantify Leads
TypeForm
Apex Chat
Law Pro Nation
Mantra Digital
Quintessa
Unbounce
Appointlet
Facebook Lead Ads
Law Scout
ManyChat
Rankings.io
US Accident
Aspiring Media
FindLaw
Law Street Marketing
Marchex
ReceptionHQ
Five9
Lawfty
Market My Market
Reliance
Well Rush
Best Lawyers
Foster Web Marketing
LawftyLaw
RightCounsel
Whitehardt
BestCase
Gideon Chat
Lawlytics
Martindale-Hubbell
Ring Savvy
WordPress
Bing
Gladiator
LawRank
Martindale-Nolo
Ringbird
Wufoo
BluShark Digital
Global Leads
LawStreet Marketing
MaxConnect
Rocket Form
XSocialMedia
Call Experts
Google Local
Lawyer Friend
Media Power Marketing
Ruby Reception
Yelp
Call Rail Form
Granite Media
Lawyer Line
Millenial 365
Rush Ventures
YouTube Ads
CallRail
Gravity Forms
Lawyer.com
Mockingbird Marketing
Russell Media
Zapier
CallRuby
Grow My Firm Online
Lawyers.com
Moneypenny Answering Service
Scale My Marketing
Zapier
CAMG
GrowthCurve Digital
Lead Rival
Netfly
Scale Your Marketing
Zendesk
Cases Done Right
DRIVE Law Firm Marketing
Nexa Answering Service
Scorpion
Hennessey Digital
Leading Response
NFLY
Secure Digital
Clio
PracticePanther
CallTrackingMetrics
1-888-GOANSWER
365 Media
Cases on Demand
Hg.org
LeadQ
Ngage Chat
Securus
365 Media
Chatra
Hubspot
Leads 1000
Ninja Form
SENTINEL
4 Legal Leads
Click Funnels
IMS
Leads on Leads on Leads
Ninja Forms
Service Direct
A Better Answer
Client Chat Live
InfusionSoft
Leads R Us
NOLO
Simply Convert
A Superior Call Center
Client Stream
Injured.com
LeadsPedia
Novca Networks
Site Staff Chat
Abby Connect
Clixsy
Intake Conversion Experts
LeadSync
OBU
SLIC Marketing
Abogados Now
Compass Growth Partners
Intaker
Legal Brand Marketing
ObuInteractive
SMB Team
Accident.com
Connex
Intaker Chat
Legal Conversion Center
OnPoint
ACTi
Consult Webs
Intercom
Legal Ease
Outgrow
Social Firestarter
Adwords
Contact Smarter
IQ Advertising
Legal Fish
PaperStreet
Social Intents Chat
Aftershock
Convertit
Jam Digital
Legal InSites
ParaCore
Specialty Answering Service
Agency Bell
Crisp
James Publishing
Legal Intake Professionals
Paraquat
Square Space
Alert Communications
Crisp Video
Legal Marketing Leads
Patlive
Suite 1000
American TeleCenter
Dexcomm
Jenerate Flow
Legal Match
PinPoint
Superlawyers.com
amoCRM
Dialmycalls.com
JotForm
Legal TV Leads
Pod Capital
Sydekar
Answer Connect
Digital Law Marketing
Juris Digital
Legal Zoom
Podium
Tawk.to
Answer First
Digital Rain
Justia
LegalMatch
Prime Marketing
Tectanic
Answer Force
DigitizeIQ
Kenect
Lexhelper
Pro Nation Marketing Leads
Tenacious Marketing
Answer KC
Ding-a-Ling Answering Service
Key Lead Partner
LexReception
Professional Services Answering Service
The Legal Helpers
Answer St. Louis
Disruptive Advertising
KlientBoost
Limelight Marketing
Prospex
Thomson Reuters
Answering Innovations
eGeneration
LaGrande Marketing
Litify
Protel
ThumbTack
Answering Legal
Élan Legal Media
Laravel
LiveAdmins
Pumpkin Labs
Tidio
AnswerMTI
eLocal
Law Guru
LocaliQ
Quantify Leads
TypeForm
Apex Chat
Law Pro Nation
Mantra Digital
Quintessa
Unbounce
Appointlet
Facebook Lead Ads
Law Scout
ManyChat
Rankings.io
US Accident
Aspiring Media
FindLaw
Law Street Marketing
Marchex
ReceptionHQ
Five9
Lawfty
Market My Market
Reliance
Well Rush
Best Lawyers
Foster Web Marketing
LawftyLaw
RightCounsel
Whitehardt
BestCase
Gideon Chat
Lawlytics
Martindale-Hubbell
Ring Savvy
WordPress
Bing
Gladiator
LawRank
Martindale-Nolo
Ringbird
Wufoo
BluShark Digital
Global Leads
LawStreet Marketing
MaxConnect
Rocket Form
XSocialMedia
Call Experts
Google Local
Lawyer Friend
Media Power Marketing
Ruby Reception
Yelp
Call Rail Form
Granite Media
Lawyer Line
Millenial 365
Rush Ventures
YouTube Ads
CallRail
Gravity Forms
Lawyer.com
Mockingbird Marketing
Russell Media
Zapier
CallRuby
Grow My Firm Online
Lawyers.com
Moneypenny Answering Service
Scale My Marketing
Zapier
CAMG
GrowthCurve Digital
Lead Rival
Netfly
Scale Your Marketing
Zendesk
Cases Done Right
DRIVE Law Firm Marketing
Nexa Answering Service
Scorpion
Hennessey Digital
Leading Response
NFLY
Secure Digital
Clio
PracticePanther
CallTrackingMetrics